Danville, Kentucky- Two days before the 71st anniversary of 20,000 men storming the beaches of Northern France to
liberate
a people from the horrors of Nazi occupation, the most intriguing NBA finals in history begins.
LeBron James leads the Cavaliers. LeBron's a kid from Northeast Ohio and an Olympic Gold winner in Beijing and London. At his best, he's a kid from Northeast Ohio and Olympic Gold winner in Beijing and London. At his worst, he's a kid from Northeast Ohio and Olympic Gold winner in Beijing and London. Like a
Fiddler
on the Roof, LeBron James is playing some great music.
LeBron's journey hasn't gone as planned. Kevin Love's last moments as a Cav might be in a cast, and LeBron's dream of mentoring Dion Waiters gave way to J.R. "BOFA" Smith and Iman Shumpert. These gentlemen found out a truth not experienced since a foray by Liz Lemon, Cleveland might be a mistake on a lake, but that mistake is better than anything you'll find in the five Burroughs (for those that forgot Liz was just mad at her man in the GIF, she still loved Cleveland).
On the other side, the son of an NBA star makes me want to believe in something again. Truth be told folks, the lies of so many winters have led to a doctor's honest evaluation that I have serious liver damage. This diagnosis has left me fearful that I'll never see a shooter like Reggie Miller or Alex "80's man" English.
Enter Steph Curry and Klay Thompson. Both of these kids should have had it easy. Steph's dad, Dell Curry, made it rain, while Klay's Pop's, Michael Thompson, was a player so great I'd often shout at my son that he'll never invent a player in "NBA Jams" as good as Michael Thompson. Yet, the promise of the 1% didn't lead to an easy basketball life. Virginia "NIT" Tech bypassed a scholarship offer for Steph, while Klay was relegated to the Washington State University. A weaker man, like myself, would have revolted against the nerds declaration their age 15 adjusted plus/minus ruled them out from ever being good. However, these players were what you actually need to be to be good players: good players.
The Warriors are more than a two man show. Harrison Barnes achieved the dream of everyone from Iowa and got out of the state. Now, Harrison rains 3's and does what I do when the bar pushes it a little past two, and fights bigger men. Andrew Bogut protects the rim like, well let's just say there's a joke about Castro street in there, folks.
And then there's Draymond Green. Like the height on my driver's license, Draymond lists himself as taller than he actually is. While the sheet says Dramond is 6'7, a trained basketball man like myself knows he's 6'2 on a good day. Despite his limited height, Draymond has a heart big enough to make Rudy apologize. Draymond makes 3's and battles PF's. He moves well against PG's and dunks on centers.
The true beauty of this series is that both teams have nothing to do with analytics. The Cavaliers are built around the traditional idea that you should try and get the best player. Nerds, like the 76ers, think the best way to win is to trade the rookie of the year. Folks, the Cavaliers didn't trade rookie of the year LeBron James. LeBron's a smart guy. He remembered that and decided to come home. Likewise, the Warriors are succeeding with a former player as coach in Steve Kerr. These are true basketball franchises, not excel sheets calculating at a p value of less than .01 what the statistics say matters.
The Warriors challenge will be resisting the urge to take too many 3's. Now, folks, I don't like the 3 point line. When I played, we didn't have some arbitrary line where different points were awarded. Instead, we just had things that made sense like a free throw line. At their best, the Warriors dunk and focus on good 2 point shots. At their worst, they fling a million 3's and risk death by the 3. Sometimes the worst thing to give a kid is a fast car. Sure, a fast car is awesome and will probably make the kid even cooler, but the kid will probably use the car wrong and drive like a little boy, afraid that speeding will cost him via a ticket. Likewise, the Warriors need to understand they have a fast car: their ability to make 2's. Instead, they risk becoming weak little boys and attempting 3's. Use the fast car Golden State, shoot some 2's.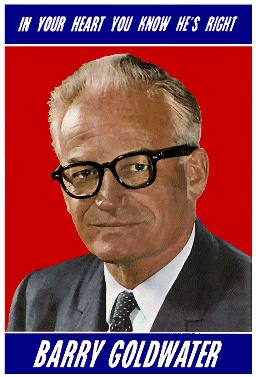 The Cavaliers challenge will be avoiding the weight of 51 years. Cleveland has not won a title in a real sport since American wrongly selected Lyndon Johnson over Barry Goldwater (not to be confused with my
basset hound
who is also named Barry Goldwater). LeBron and the Cavs need to address this mistake at some point. Johnson nearly ruined this country and Goldwater was my favorite candidate of all-time. LeBron and J.R. don't have an easy task, but sometimes we're given tasks we think are beyond ourselves to find out we can go beyond our self.
However, there might be an additional curse. Lil B hasn't picked sides in this finals. After the Cavs celebration from thrashing the birds of Atlanta, Lil B responded in anger to the Cavs not crediting him for his dance, similar to what happened with James Harden. I'm not a Nylon Calculus guy, aka, I've watched a game this year, so I understand just how bad Lil B's curses can be. Some have incorrectly claimed Lil B has cursed the Cavs, but in reality, Lil B made up with the Cavs after some more heroics from Iman Shumpert. Folks, that may go down as the best trade since Daryl Morey robbed another nerd of James Harden. Ultimately, Lil B will have to pick sides, and whatever side he doesn't pick will hope his powerful curse remains away.
Don't discount home court. Oakland is a terrifying place. My brother once faced the horrors of a series of robberies in Oakland. The State of California claimed that he was the robber, and after 5 minutes of deliberation, the jury agreed. Luckily, my brother's job applications use the passive voice to hide his misdeeds. Cleveland won't be able to rely on the passive voice in Oakland. They will have to look deep and remember those days in Northeast Ohio or the pain of playing for the faltering Knicks to overcome the Warrior's passionate fans.
Another key factor is Cleveland's grit and hustle, or as I call it, gristle on the offensive glass. Tristan Thompson is the best thing to come out of Canada since our boys failed to conquer that wasteland following the horrors of 1812. Thompson has a knack for boxing out. He doesn't ball watch. He doesn't say, "Can't someone else do it." He's a blue collar man with a white collar paycheck coming this summer, but before that, he's a man that will look to change the series by giving Cleveland o
ne second chance.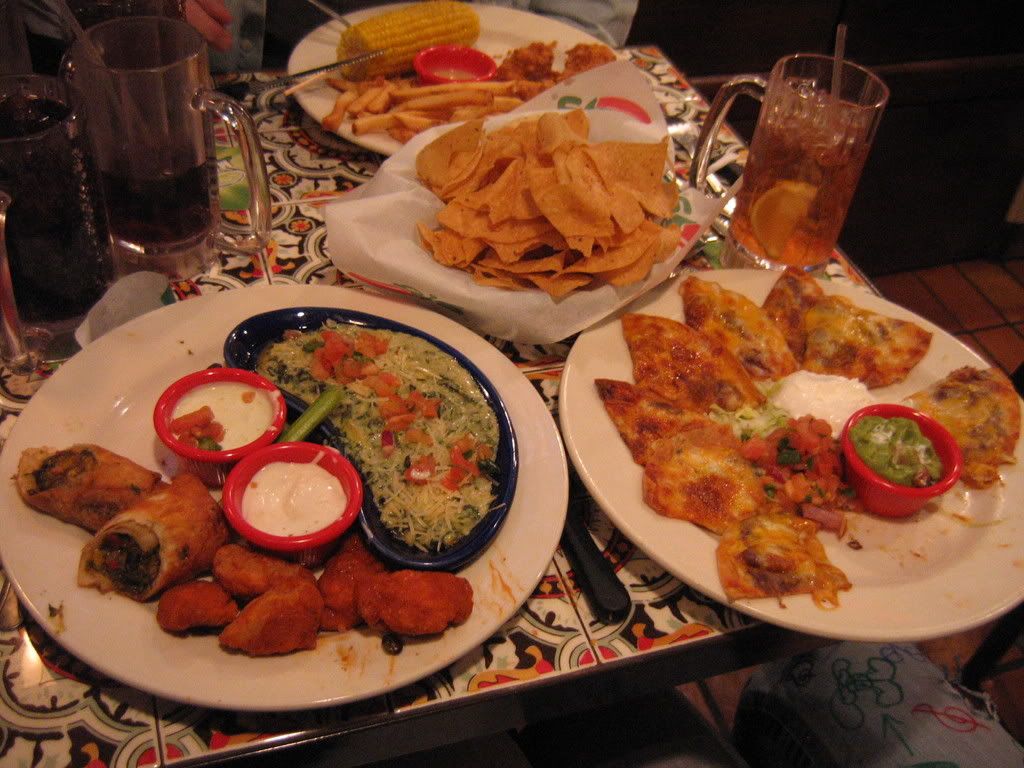 The Warriors also need to keep their bench happy. Sometimes, like when I order 3 appetizers and 2 entrees at the Lexington Chili's, you can have too much of a good thing. David Lee has unbelievable veteran presence of mind, yet he's relegated to the bench. I understand why Steve Kerr is doing this, the Warriors have been great and Steve "Maximums" Kerr is a multi-time NBA champion, so I'm not going to question someone that's stood in the arena. Yet, sometimes the unsinkable ship sinks because there are too many rich people trying to get on a life boat, like in my second wife's second favorite movie, and my favorite movie, Titanic. In the Warrior's case, David Lee may not stay passive if Maurice Speights returns looking for minutes. Shaun Livingstone might balk if Kerr tries to play Curry more minutes in this series. Folks, hungry bears like to eat, and Steve Kerr will have a challenge ensuring they all get enough time to eat.
David Blatt's been ready to accept the challenge all year. Yes, mistakes were made when the last shot was not heading LeBron's way in game 4 of the Bulls series. However, unlike Bobby Petrino and his refusal to acknowledge that he snubbed me outside of a K-Mart when I confronted him at a Walmart, Blatt accepted his mistake. Blatt let LeBron decide he'd take the last shot, and for those of you that forgot, LeBron made that sucker. Blatt's willingness to have all of his idea squashed is important. When you're sitting on a plane next to a couple of monsters, you want to be a little guy. Blatt's been the perfect little guy for this team.
Furthermore, let's not discount the Cavaliers wonderful assistant coaches. The Cavaliers have my two favorite assistant coaches in Larry Drew and Tyronn Lue. I used to watch Kansas City high school basketball, and next to JaRon Rush, these were the two best players I ever saw(though I never got to witness Alec Burks getting buckets). The Hawks were decimated in the Eastern Conference finals when they relied on analytics and not the smooth hand of a basketball man from the heartland. Tyronn Lue also saved the Cavs in game 4 by pulling David Blatt back from calling a timeout he didn't have left. Don't discount these men in key situations.
Also, don't discount two wonderful Warriors assistants: Luke Walton and Alvin Gentry. Luke Walton's dad is Bill Walton, one of the best players ever. If the Warriors get in a bind during the series, Luke can call up his pops and get a timely bailout, unlike my father's refusal to engage in bailout related matters during my brother's run of currency manipulation, yet that's a story for another time. Then, there's Alvin Gentry. Unlike the hippies that waste their time painting garbage on the sidewalk, Alvin Gentry painted a masterpiece with the Phoenix Suns. The Suns were ungrateful morons and fired the man. Now, Alvin Gentry is the lead assistant and designing some beautiful sets for Golden State.
Let's also not discount the Klay Thompson injury. Klay Thompson has a concussion. Klay is a winner and came back in game 5 of the Western Conference Finals. Klay isn't worried about his long-term brain damage, he's worried about delivering some long-term brain damage on the fragile psyche of Cavaliers fans. Yet, Klay doesn't get to decide he can play. Instead, the regulatory state that is the National Basketball Association has a stupid concussion protocol. If I wanted to watch a sissy game where men couldn't fight for the ball out of concussion fears, I'd watch the NFL.
Kyrie Irving is injured, but doctor's can't stop a man with ankle pain from playing. Look for Kyrie to continue to get buckets.
Let's turn to how each game shakes out:
Game 1:
The Warriors get the victory. LeBron has a nice game, but J.R. Smith and Iman Shumpert go cold, as the Warriors pull out a win.
Game 2: Klay Thompson starts feeling a little wobbly, and J.R. Smith reminds the world he's the best sixth man outside of a wedding with too many groomsmen. The Cavs shock the world and steal a game in Oakland.
Game 3: The Warriors storm back and find a way to win. Never doubt the resolve of Steph Curry and Alvin Gentry's magic.
Game 4: Home Court becomes too much. LeBron James is inspired and reminds Delly what the game means to him. A cold game by Steph Curry hurts the Warriors, as the series goes to 2-2.
Game 5: The Warriors strike back. Andre Iguadola tells the world the nerdgasm that is the 76ers made a horrendous mistake in trading him. Iggy is unleashed, and the Warriors blow out the Cavs.
Game 6: Cleveland calls up Memphis and borrows the title "Grind House" for the night as they barely edge the Warriors in game 6. Look for a brutal shooting night from both clubs, and a few key plays by Tristan Thompson down the stretch.
Game 7: A man
impersonating
Morgan Freeman, reading a letter from LeBron James as told to SI's Lee Jenkins once said: "In Northeast Ohio, nothing is given, everything is earned. You work for what you have. I'm ready to accept the challenge, I'm coming home." Those words unleashed a thousand stories and changed the fate of a billion dollar game. Many stories in life have terrible endings, like my second marriage, my decision to buy a Toyota in 1987, or NAFTA. Yet, sometimes we remember why we fight through the pain that could lead to another NAFTA or Lyndon Johnson, and it's because
some things are worth fighting for, Mr. Frodo
. One of those things is
home
. LeBron said he was coming home last summer, but this summer, he's coming home a champion. After game 7 and a long-deserved parade, the fine folks of Northeast Ohio will celebrate a feeling they haven't felt in so long, not so long from now. The Cavs will take game 7, and we'll be left wondering after
Bill Russell,
if LeBron is the best player of all-time.